CHS
Cokeville High School Library
At Cokeville High School, we like to think of the library as a bridge between the
classroom and the world beyond, where students can cultivate a love of reading, make
real-world connections, and build empathy for people from all walks of life. We're a safe
place to land in the middle of a busy school day: a place for curiosity and exploration,
for collaboration and deep thinking.
We believe that when students engage in their own learning and growth, amazing things
can happen. Our mission is to make everyone better for life by providing personalized
support and resources that inspire students to become lifelong learners.
Resources for TEACHERS to Use During School Closure
Reading Resources for STUDENTS
Looking for Reading Material?
Non-fiction Resources
Gale Resources Database:https://youtu.be/5mOUtNZKUns

the password to Gale Databases is: library

If you access our Gale Databases, there are thousands of non-fiction articles on every subject.
Here are the AR books in our SVMS ebook collection by Title
Fiction Resources
Tumble Books: This resource has been made available to us through our Lincoln County Public Libraries
If you have a library card through the Public Library, there are 3 different digital options to choose from: rbdigital, Overdrive or CloudLibrary.  Please visit any public library website to learn more:
EPIC - Is offering free access to students and teachers through June 30, 2020
JUNIOR LIBRARY GUILD - Most of these books will have AR quizzes, but if you want to check, go to arbookfind.com to look it up.

Enter the school-level book stream of your choice:

Elementary Username: JLGELM  Password: JLGFREE
Middle School Username: JLGMID  Password: JLGFREE
High School Username: JLGHI  Password: JLGFREE

Audible: for as long as schools are closed, audible is open.  Try these audible books for free!
Scrbd: audiobooks and digital books for free - 30 day access, no payment or credit card needed.  Sign up using either google or facebook
Looking for a good read?
QUARANTINE: A Love Story by Katie Cicatelli-Kuc
OLIVER:
All I wanted was to go home after spring break, but it doesn't look like that'll happen anytime soon.  Flora, this girl I met on the plane, decided to fake having a rare disease called tropical mono - and then she kissed me!  It only figures my first kiss would land me in mandatory quarantine.  But the strange thing is, I feel like I might be falling for her . . .
FLORA:
It's not like I planned it!  Not really, anyway.  See, things weren't exactly great at home, and I saw an opportunity to delay going back, so I . . . faked it.  Before I knew what I was doing, I had locked lips with this Oliver guy.  Now were stuck in a thirty-day quarantine together, and the worst part is, I think I might like him . . .
But it is the real thing, or just a placebo effect?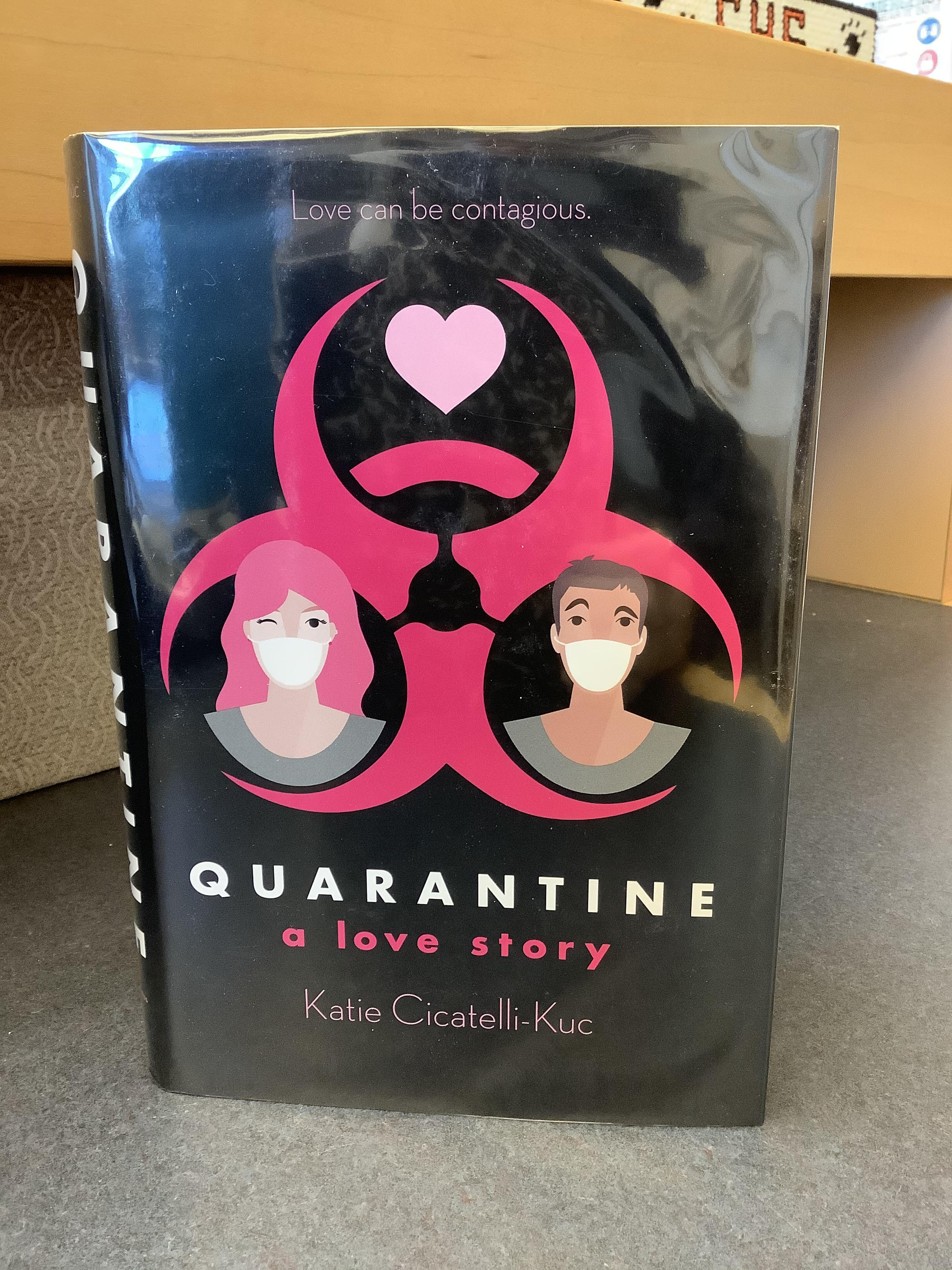 Three Books, written in three different time periods...do they answer the same question?
Mrs. Halls and Mr. Linford team up to provide the English students with an excellent deep-thinking experience.  The students read three books and discussed common themes. By splitting the class into smaller groups, students are able to dive more deeply into content and make connections.  The three books they chose were: Macbeth by William Shakespeare, A Long Way Down, by Jason Reynolds and Man's Search For Meaning by Viktor Frankl. Completely different genres, writing styles and time periods, but what do they have in common?  At first glance, you may say...nothing!  However, with a deeper look you will be surprised to find human nature and life lessons remain remarkably similar across generations.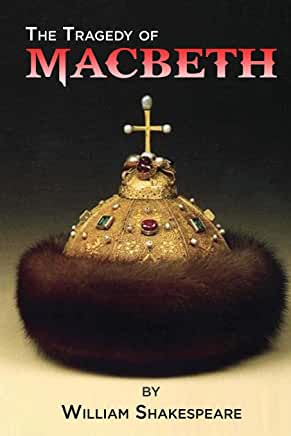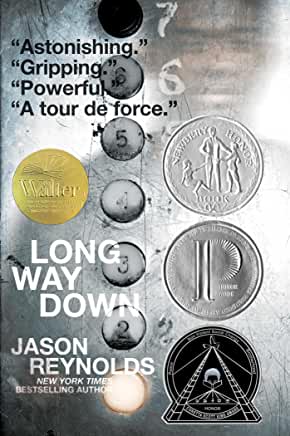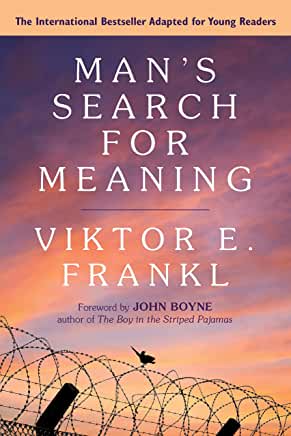 Book Clubs: Mr. Linford and Mrs. Halls helping students analyze the selected books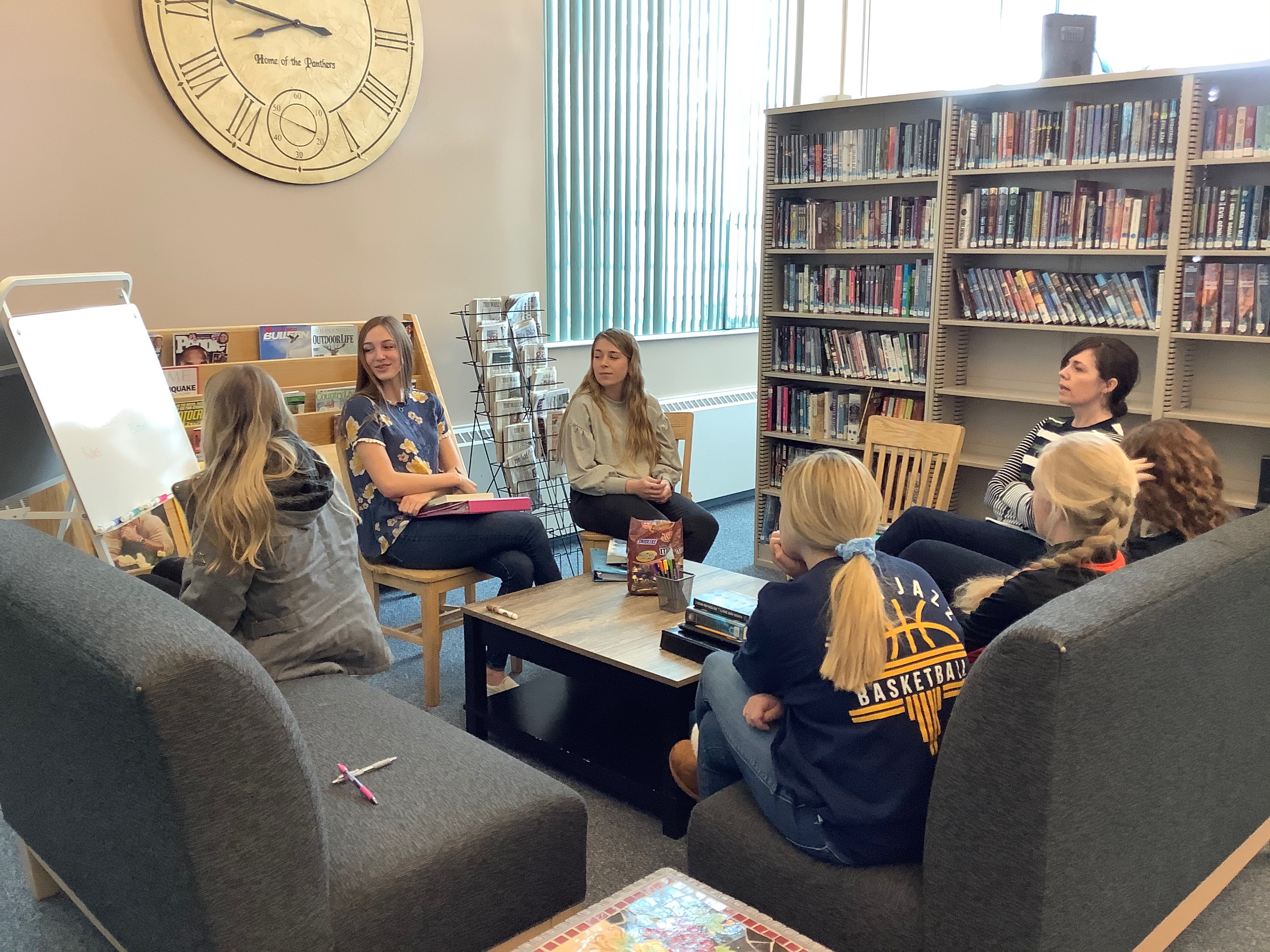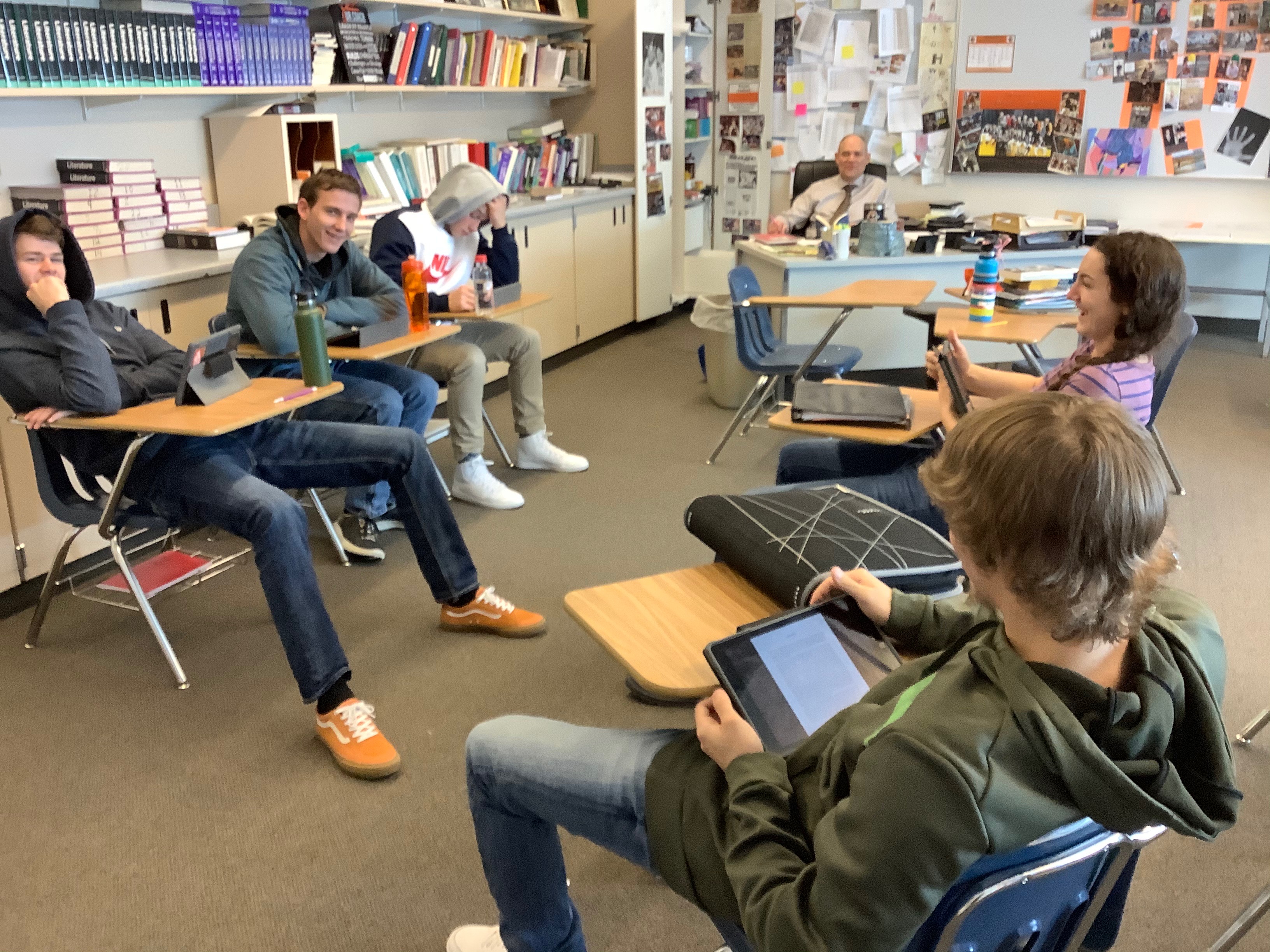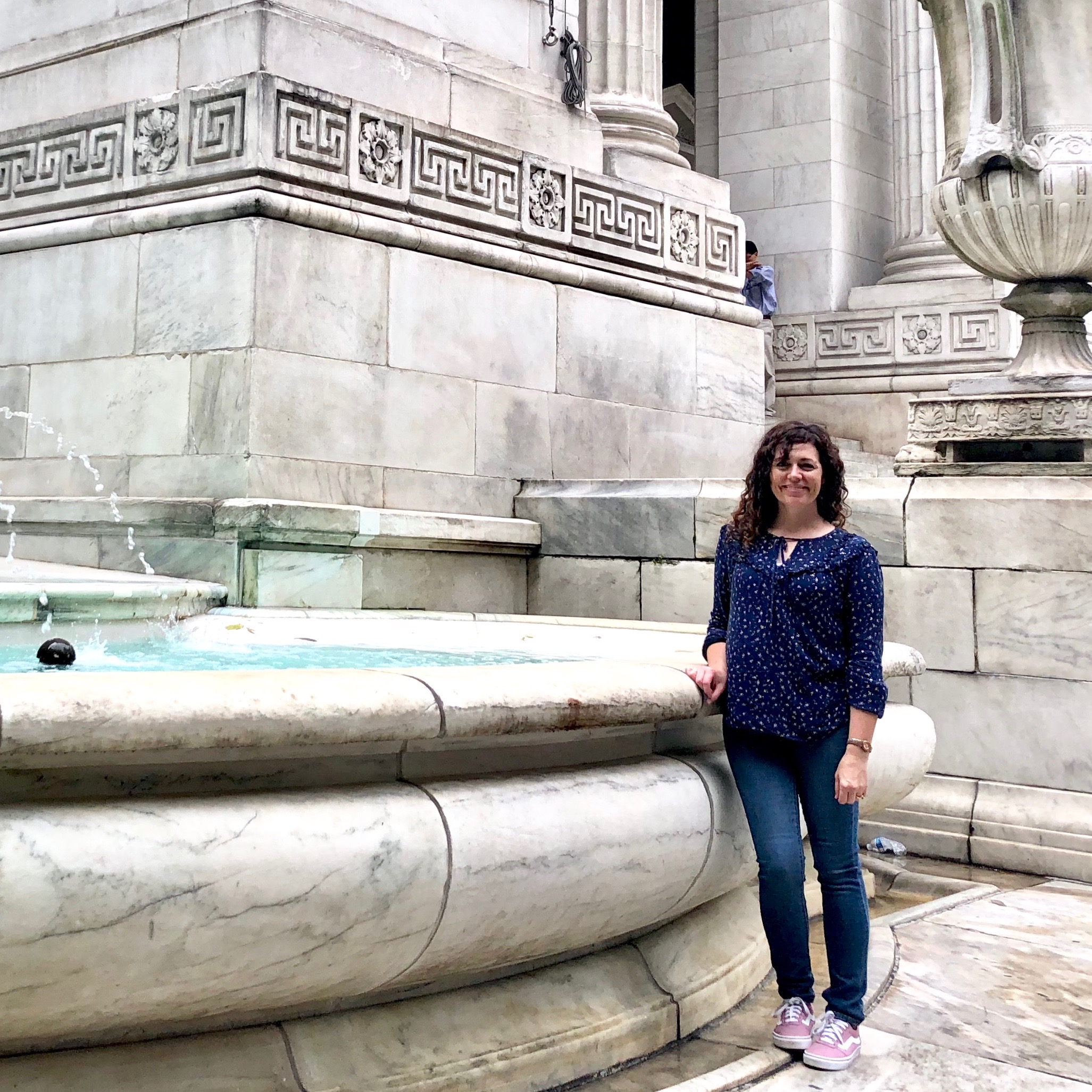 Andreas Halls
I'm a writer and editor by profession and, as my kids will tell you, a total nerd at heart. I love discussing books—so if you've read a good one lately, come tell me all about it! Outside of work, I enjoy spending time with my family, learning new things, exploring cool places, and, of course, reading whenever I get a chance. I also love road trips: Give me a stretch of open road, people I love, and a solid playlist, and I'm good to go!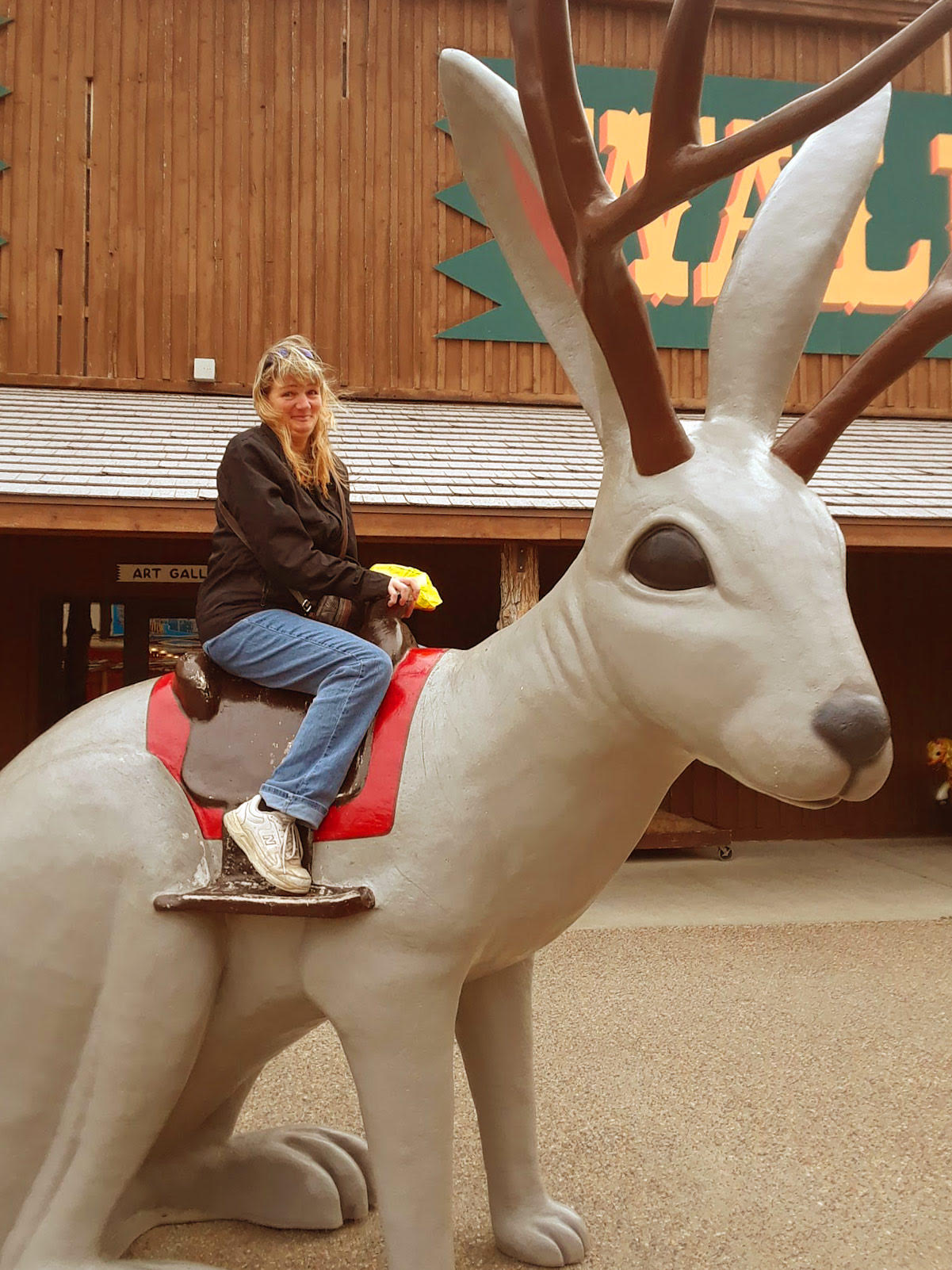 Sadie Payne
I am a rancher's wife, art teacher, and librarian for Cokeville High School.  I received my bachelors of science from Utah State in finance/business administration and have taken several history and art classes from different educational colleges.  Love sunlight and try to find anyway I can to get outdoors and soak it up.  My passion is reading any kind of book (lots) and creating artwork (I think it is the best of both worlds).  Using my hands to build something unique and fun is the ultimate pastime.  Creativity and ideas can become unlimited if you reach for the stars.